The Call duck: breed guide
| 7 min read
Sometimes Call ducks look more like stuffed toys than real birds. With their chubby cheeks, adorable short bills, dark button eyes, and plump round bodies, Call ducks can solidly stake their claim as the world's cutest duck breed. Originally used as decoys by duck hunters, they are now the most popular duck breed for pets and exhibition.
Appearance
Call ducks are a bantam breed with round faces, large dark eyes, short bills, and short necks. Their bodies are short, deep, and compact. Some breeders try to breed Calls that are as small as possible, but these birds often have difficulty reproducing as the males cannot mate well and the females lay few eggs, or even none at all. Show-quality Calls also may not be able to hatch by themselves, requiring assistance from the breeder, due to their small size and excessively short bills and necks.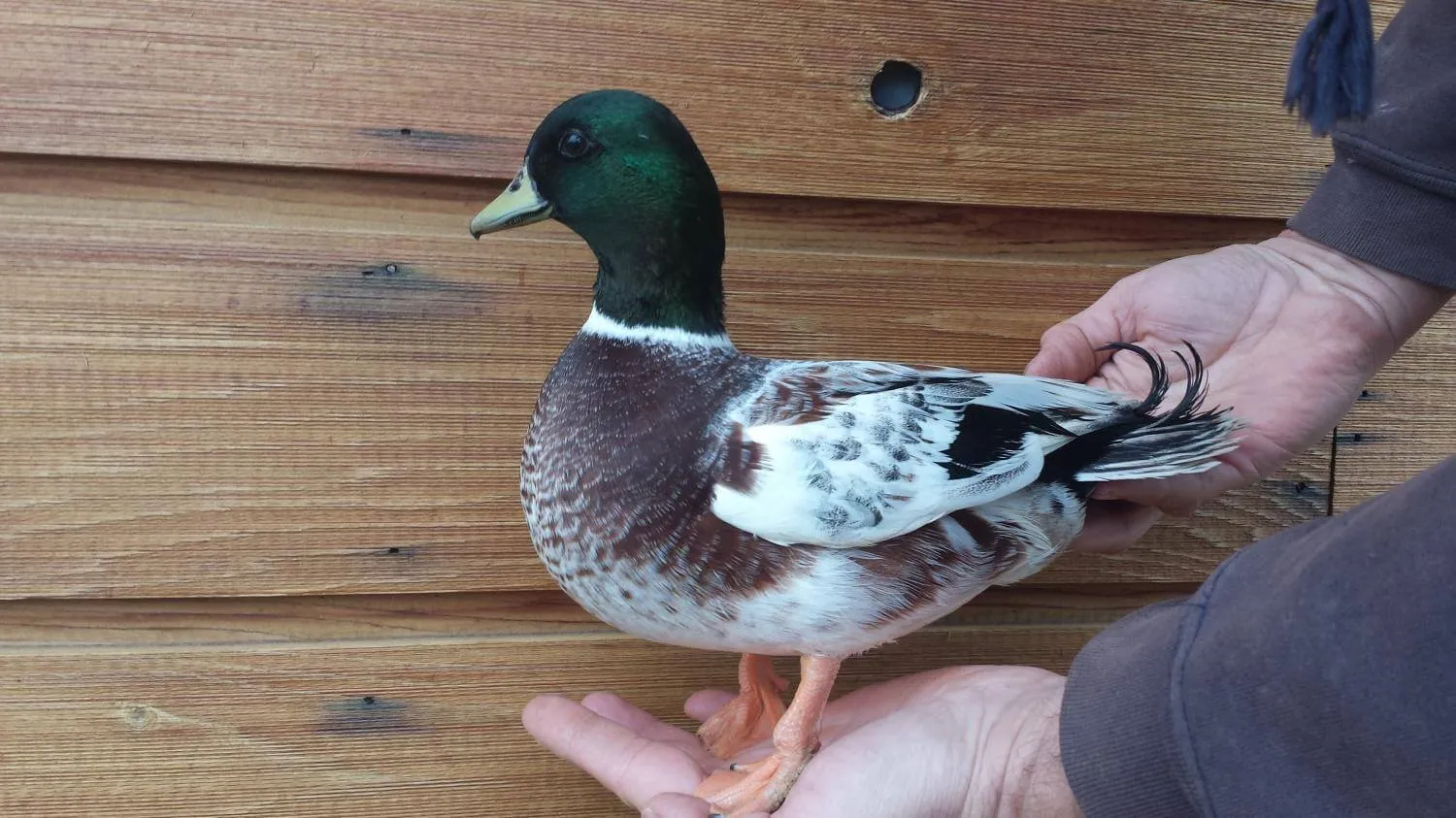 They are the world's smallest duck breed, on average, weighing less than a kilogram. Drakes weigh 500 to 900 grams (18-32 ounces), while ducks weigh 450 to 700 grams (15-25 ounces).
They come in an incredible variety of colors and patterns, more than any other duck breed. The most common colors are White and Mallard (also often called "Gray"). The BWA (British Waterfowl Association) and PCGB (Poultry Club of Great Britain) have recognized and standardized nineteen colors:
Mallard
Blue Mallard
Apricot Mallard
Appleyard
Apricot Appleyard (Butterscotch)
Silver
Blue Silver
Apricot Silver
Mallard Dusky
Khaki
Blue Dusky
Apricot Dusky
Black
Chocolate
Bibbed
Magpie
Mallard Pied
White
Yellow Belly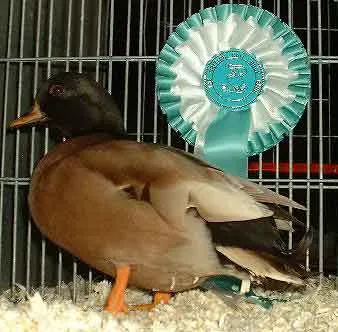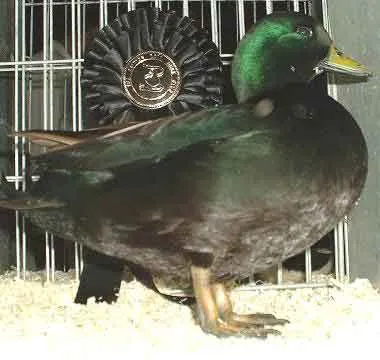 The APA (American Poultry Association) recognizes nine colors:
Blue Bibbed
Blue Fawn
Buff
Butterscotch
Chocolate
Gray
Pastel
Snowy
White
See what each color looks like here: https://sherborneducks.co.uk/standardcolours.htm
Characteristics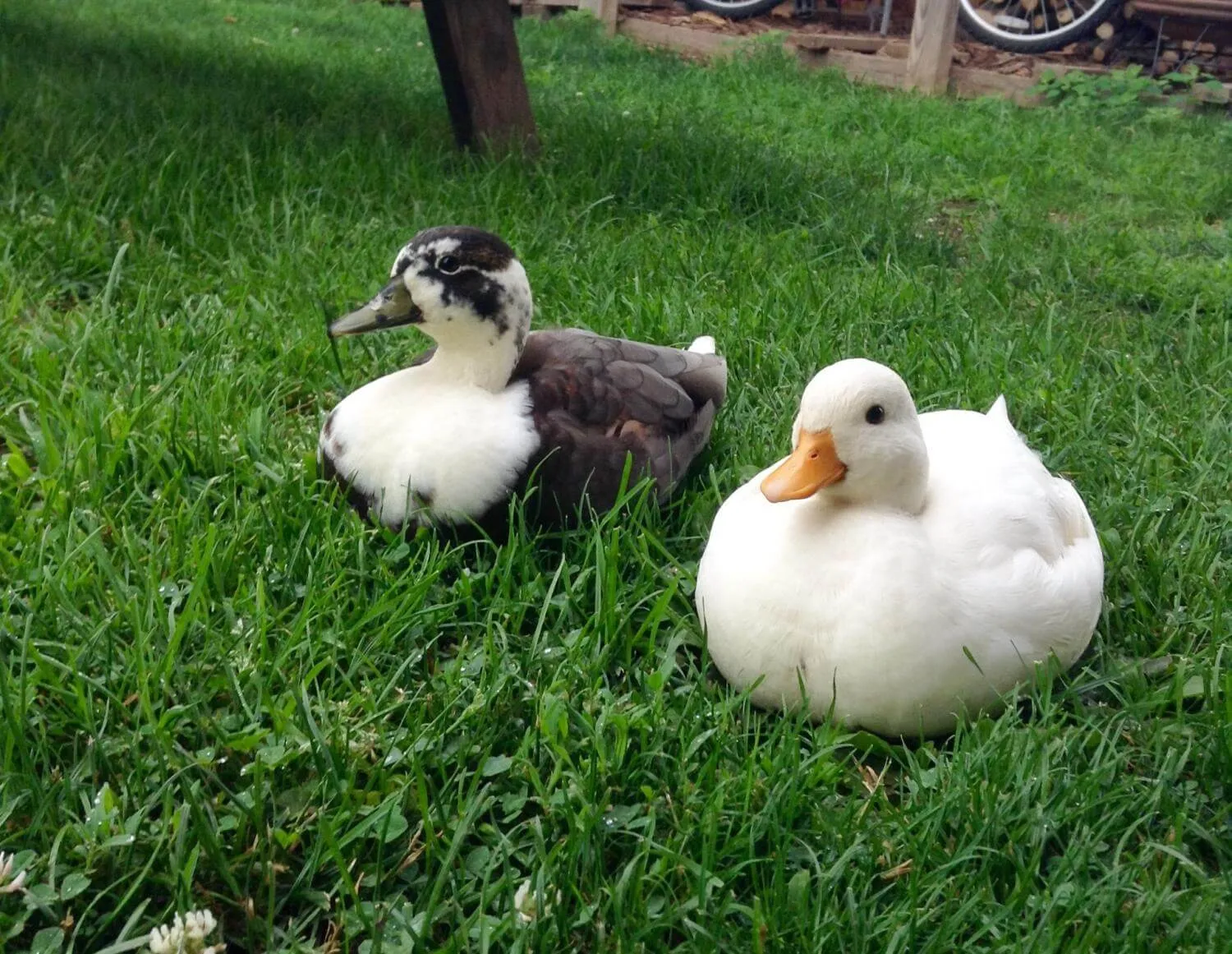 Call ducks aren't particularly useful as homestead or farm birds. They are too small to be useful for meat, and they don't lay much—around 25-75 eggs a year. Some individuals, especially very small ones, don't lay at all. Their eggs are very small and usually off-white to pale blue or green. They are seasonal layers, typically only laying during spring.
Instead, this diminutive bantam breed is used exclusively for either showing, ornamental, or pet purposes. They are likely one of the most popular pet breeds, and certainly the most popular breed for showing. The Champion Waterfowl Exhibition, one of the largest poultry shows in the UK, sometimes has more than 300 Call duck entries.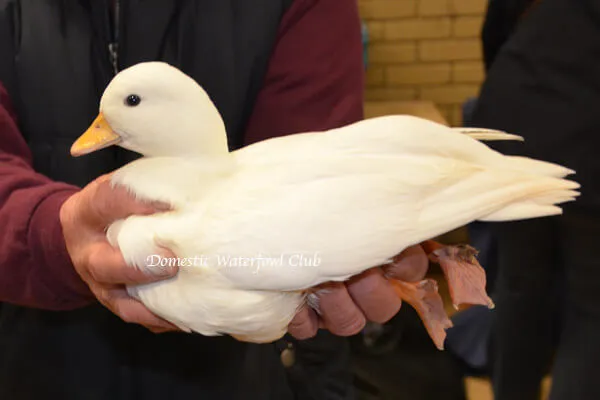 Call ducks are also known for being loud and chatty. They were bred to be, so their voice would carry well and lure wild ducks. The females, in particular, have extremely loud and high-pitched voices. They tend to be considered the loudest of all duck breeds. If you have close neighbors, you may not want to keep this breed!
They are good fliers. Unless their wings are clipped, it isn't safe to keep them in an enclosure without a roof or netted top.
They tend to be fairly friendly and easy to tame. Some individuals, especially if hand-raised, are cuddly and won't mind being held and petted. Hence they make very good pets.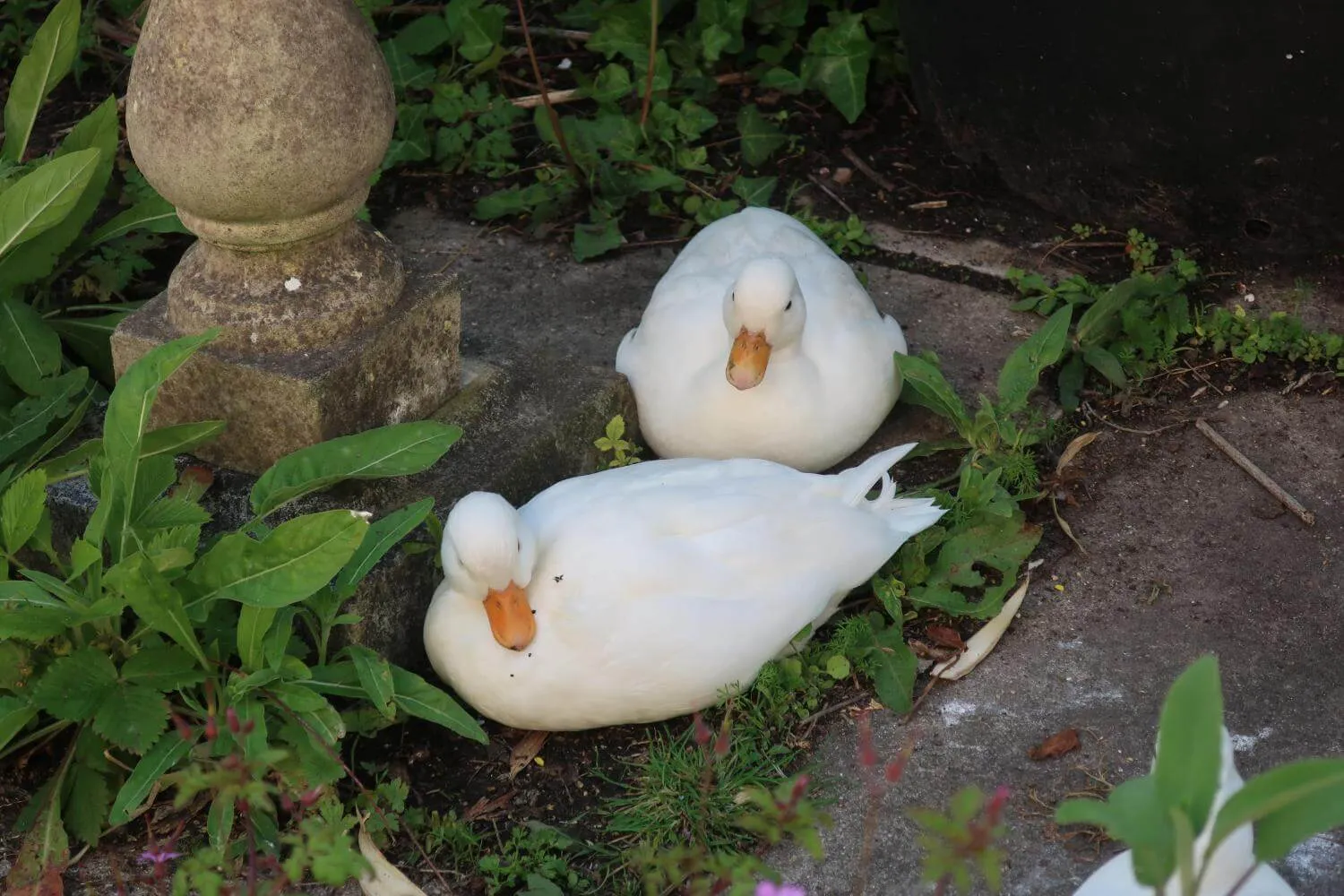 Due to their small size, Call ducks are very prone to predators and need an enclosure that is secure and well-protected. They may also need smaller-sized grit and smaller water bowls and trays for bathing and drinking.
Calls are generally good broodies and mothers. They are also easy to keep in pairs and trios.
They tend to be long-lived. Many Calls can live up to 10-15 years. They also tend to remain fertile and produce eggs for longer than many other duck breeds.
Australian Call
The Australian Call duck is considered a separate breed from the Call. According the Australian Poultry Standard Committee, it was developed independently (and somewhat accidentally) in Southern Australia from abnormally small Mallards, possibly dwarf mutations.
Australian Calls are larger than Calls in the rest of the world, weighing 510-1100 grams (1.1 to 2.4 pounds). In 2011, the Australian committee renamed the breed from the Call to the Australian Call.
Standardized color varieties include Apricot Mallard, Apricot Silver, Bibbed, Blue Mallard, Blue Silver, Dusky Mallard, Magpie, Mallard, Pied Mallard, Silver, and White.
http://www.openpoultrystandards.com/Australian_Call
https://ashtonwaterfowl.net/call_ducks.htm
History
In the 1600s, duck hunters in the Netherlands used calling ducks to call down wild Mallards. Some were used to lure Mallards into funnel cage traps, while others were tethered in the water and used as callers. At first, the ducks used were likely Mallards that had merely been tamed and trained. At some point, however, the Call duck was developed. They were initially called "decoy" ducks, a name which comes from an English corruption of the Dutch word "de kooi," which means "cage" or "trap."
It's also possible the Call came to the Netherlands from East Asia, rather than originating in the Netherlands. So far, no evidence of this has been found in the East, so this theory is based primarily on how suddenly the Call seemed to appear in Europe, how true they already bred, and the fact that other bantam poultry breeds did come from the East around this period. Hence the Call duck's origins are somewhat unclear.
They rapidly became popular in the Netherlands in the 1800s. Although they were initially Mallard-colored, a white version had been developed at least by 1853, as the breed was described as white in the 1853 edition of Treatise on the History and Management of Ornamental Poultry:
A much smaller race of White Ducks is imported from Holland; their chief merit, indicated by the title of Call Duck, consists in their incessant loquacity.

Treatise on the History and Management of Ornamental Poultry
Around the 1850s, they were imported into the UK. In 1865, they were included in the British Standard in two colors, Mallard and White. They were one of the first breeds to be standardized. However, they were then left out of the standard until 1971, when Mallard and White were added again. Several more colors were added in 1982. Meanwhile, in America, Call ducks found their way into the APA (American Poultry Association) standards by 1874.
By 1935, using live ducks as decoys was banned. For a while, the Call duck's popularity waned. It wasn't until the 1970s that a few dedicated breeders managed to revive the Call and they started gaining traction among poultry fanciers. Since then, their popularity has shot up.
Photos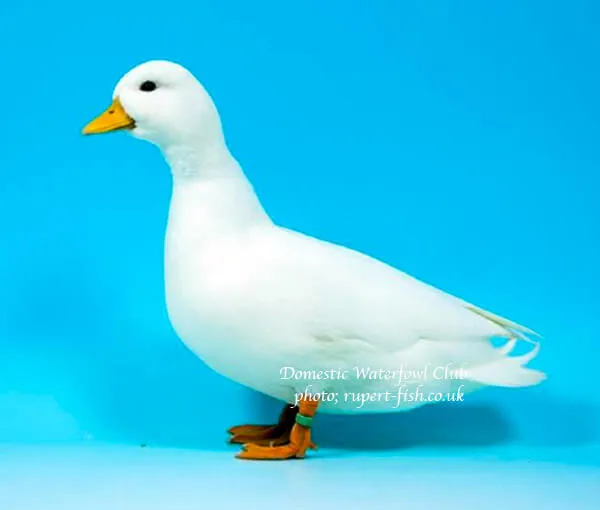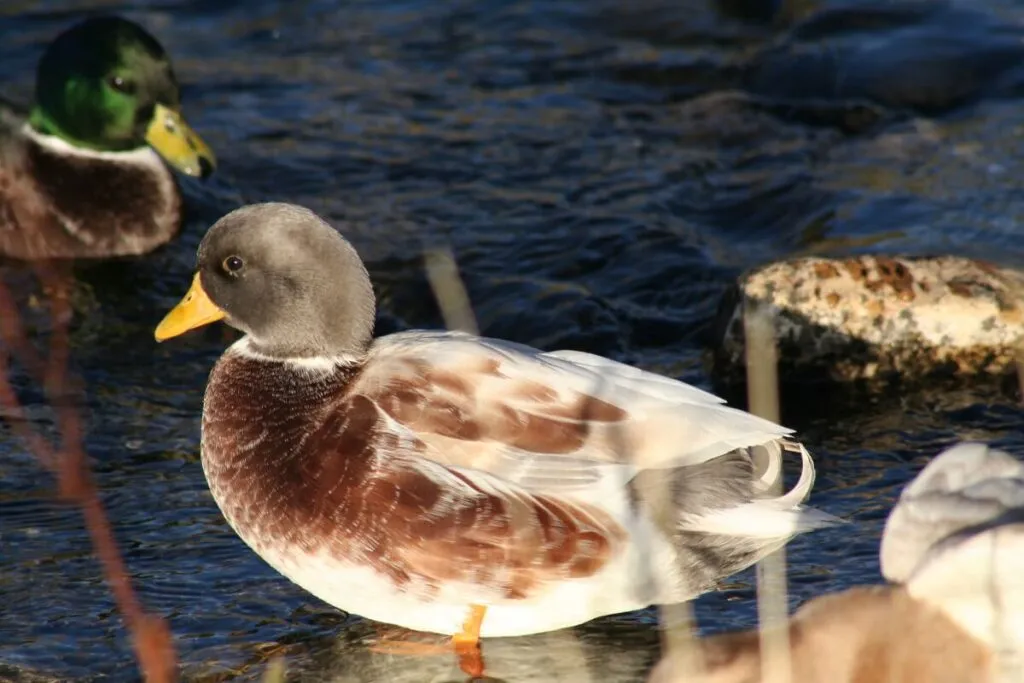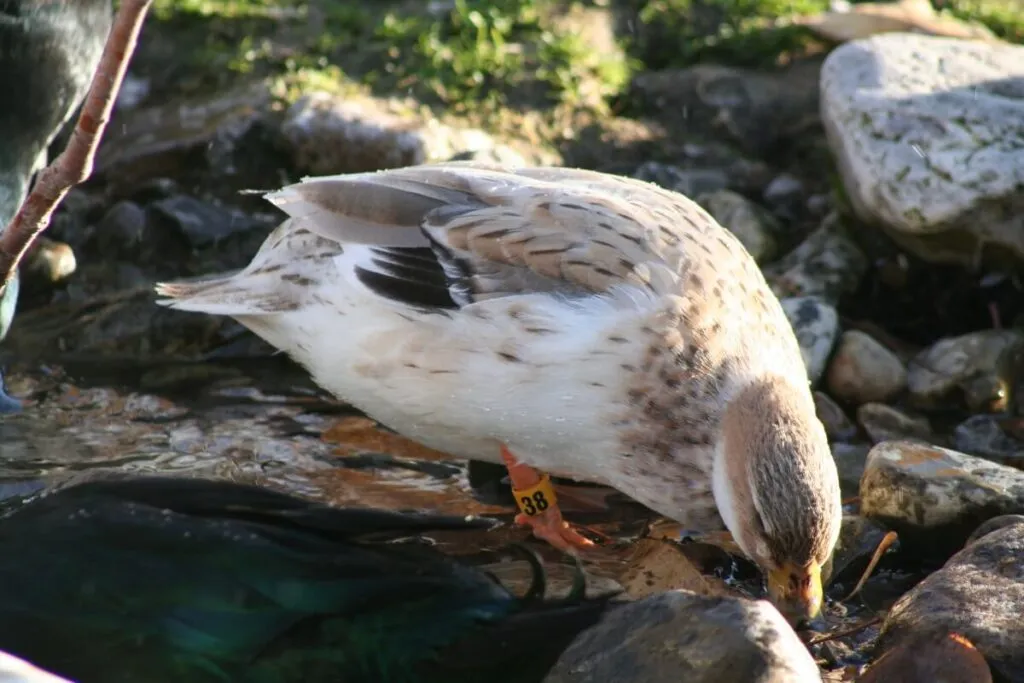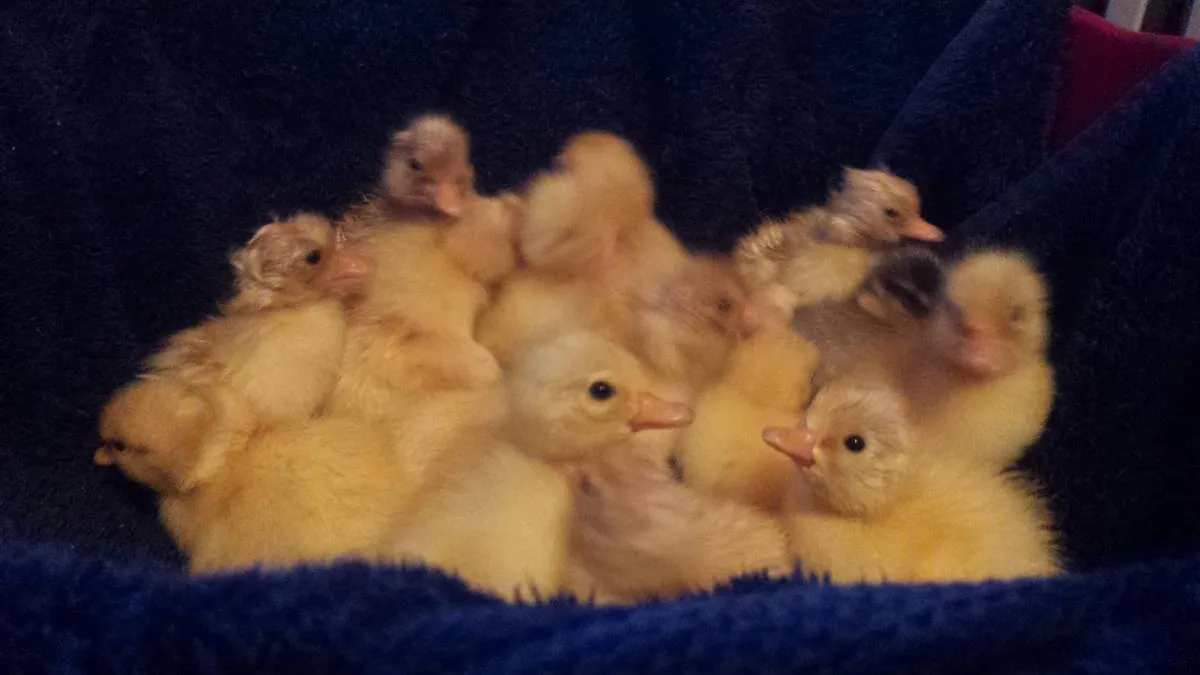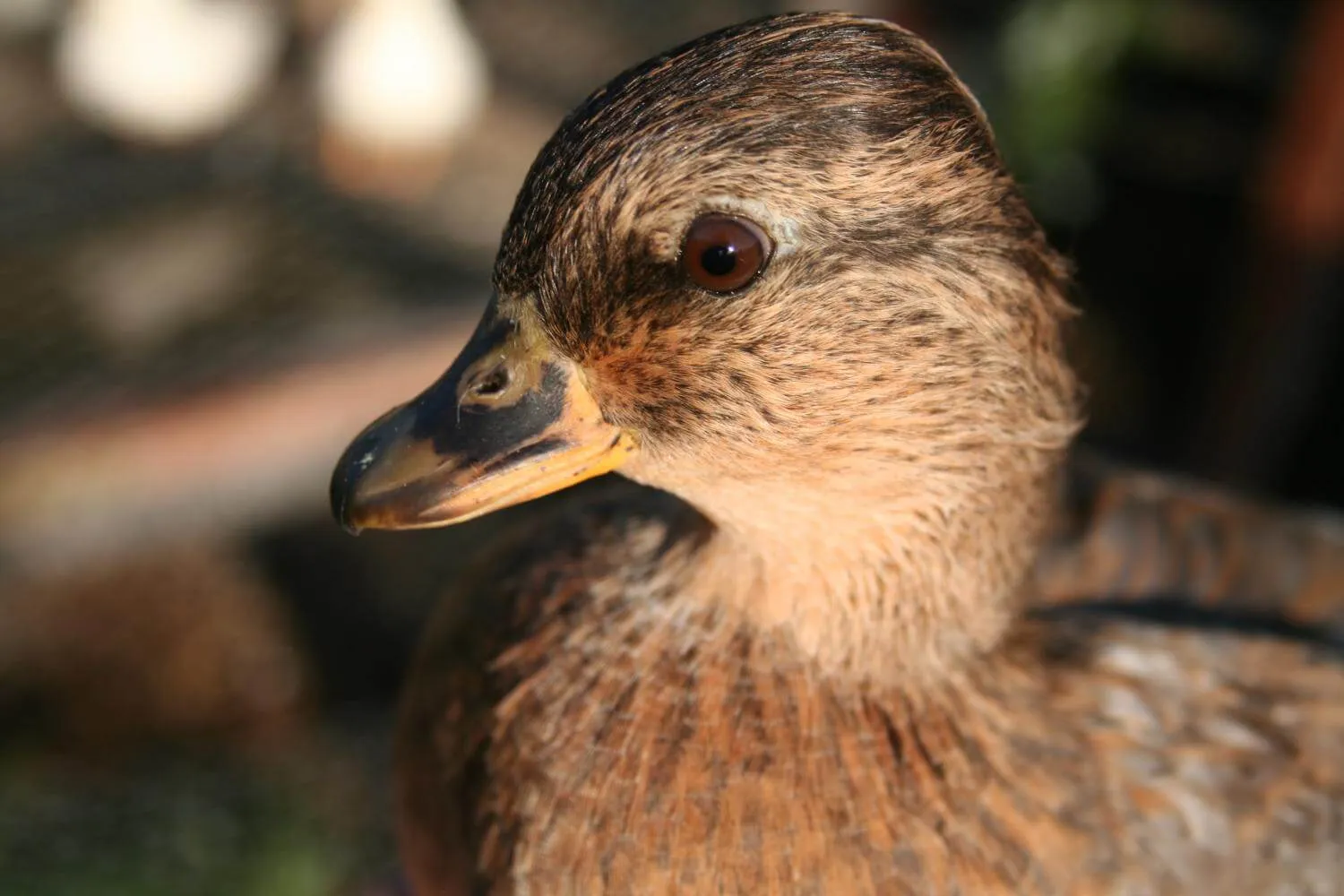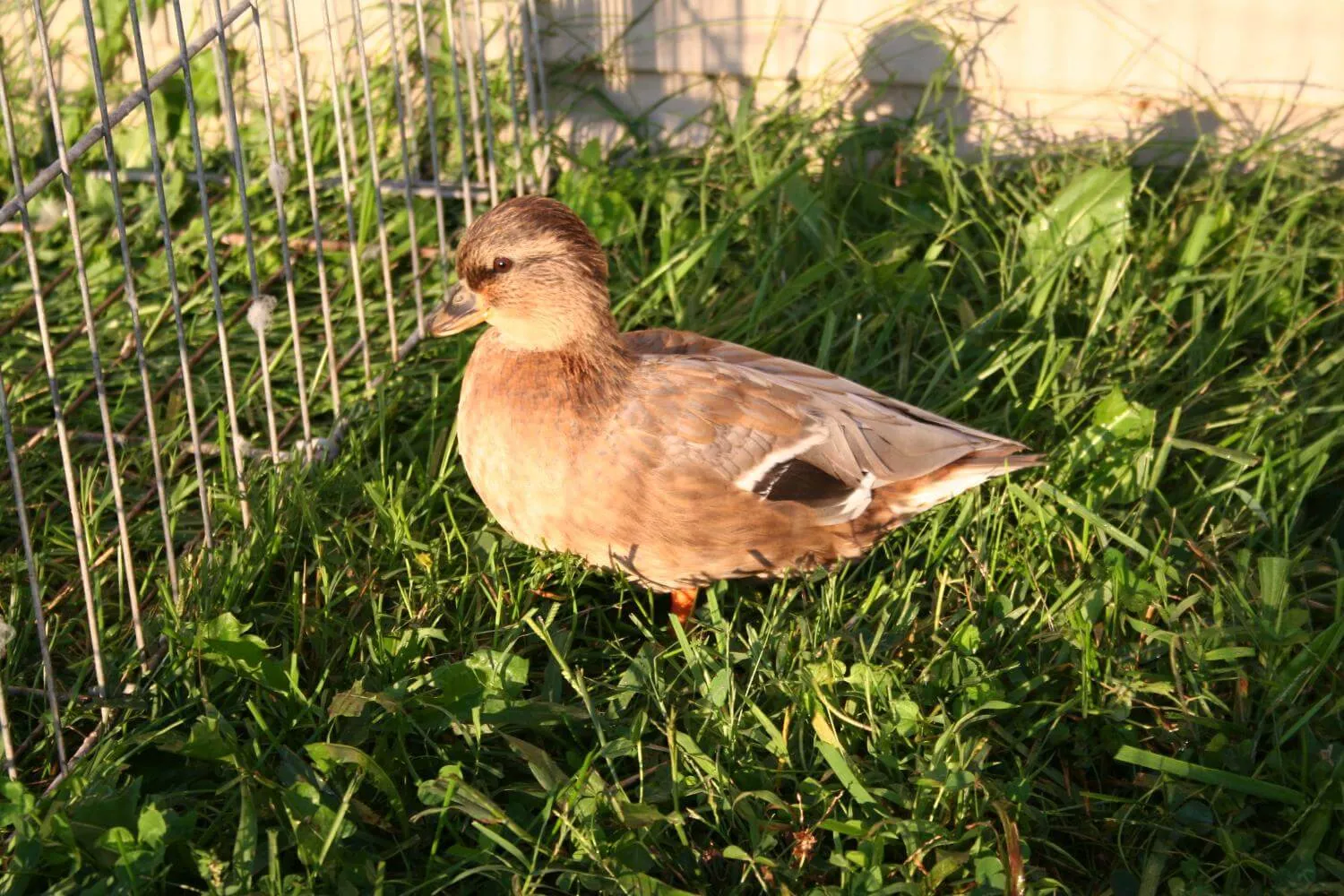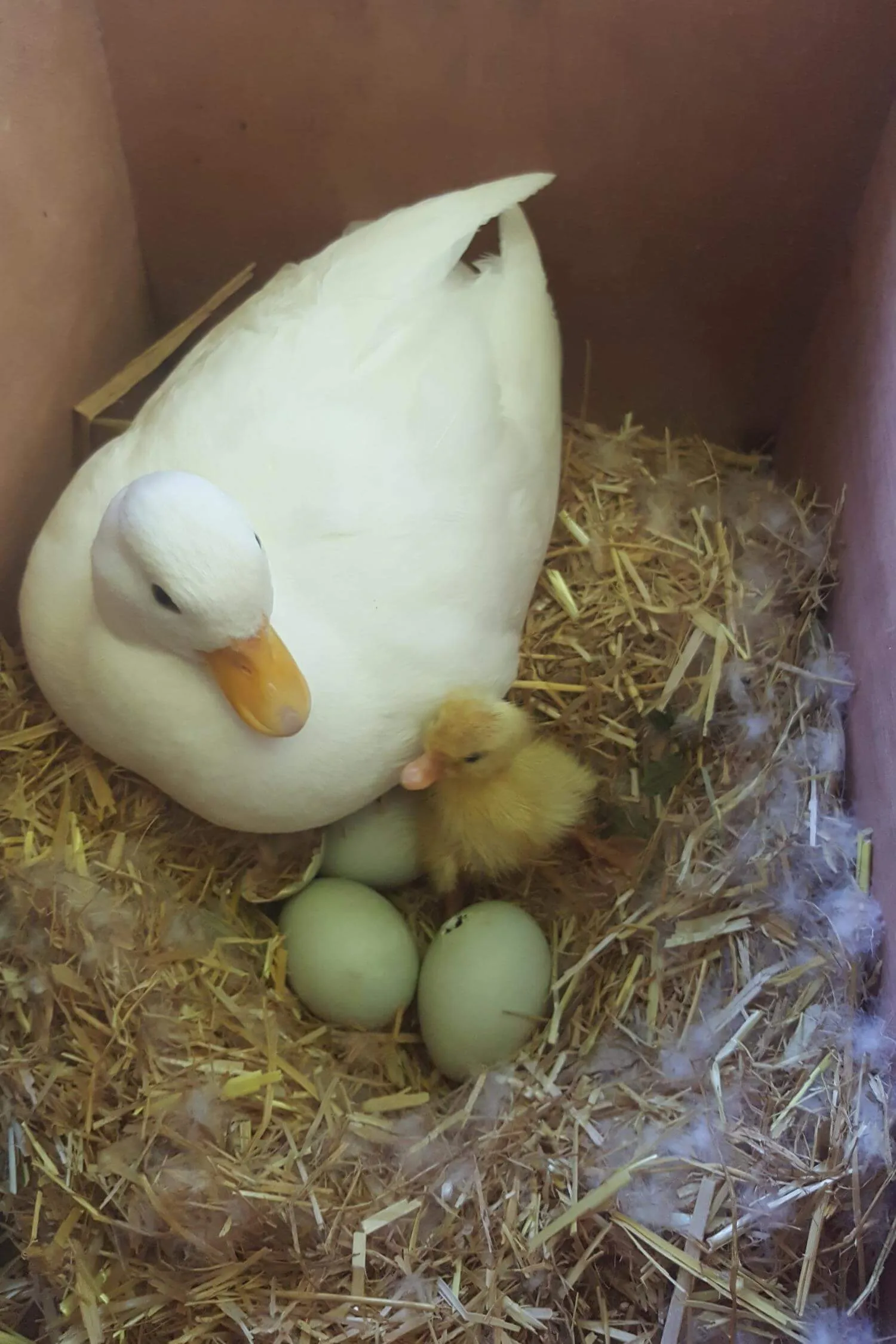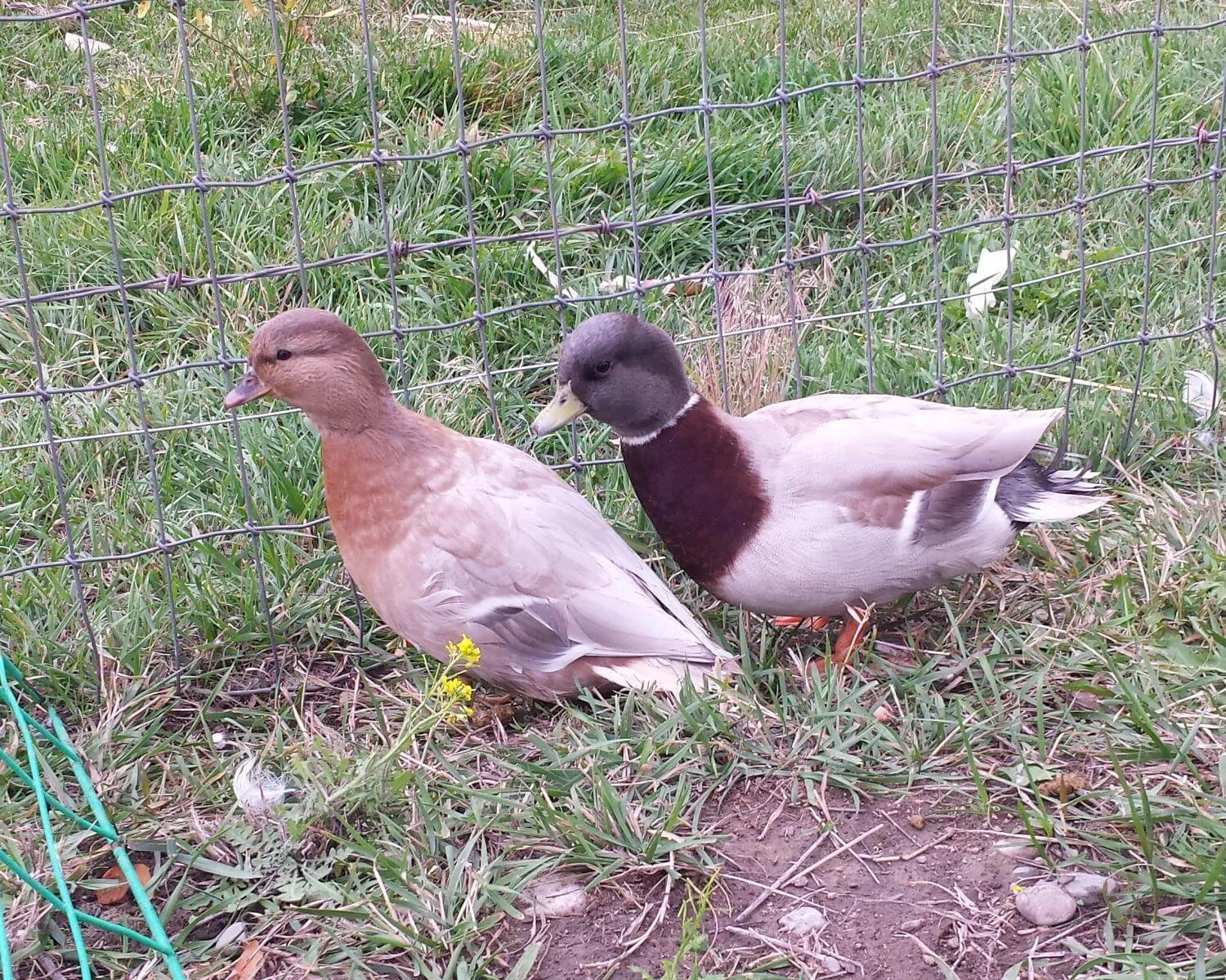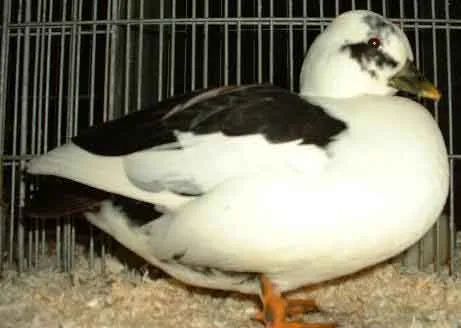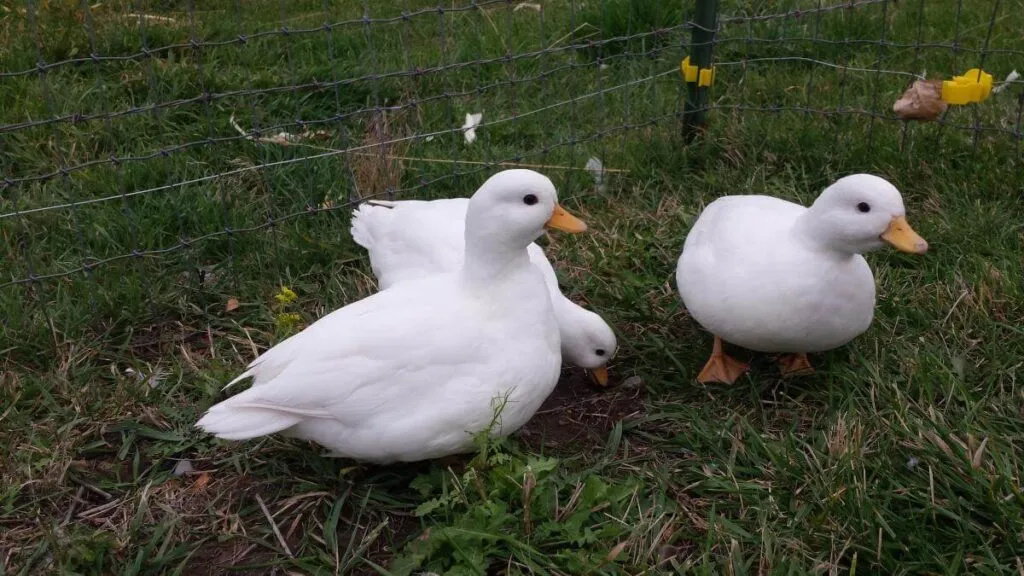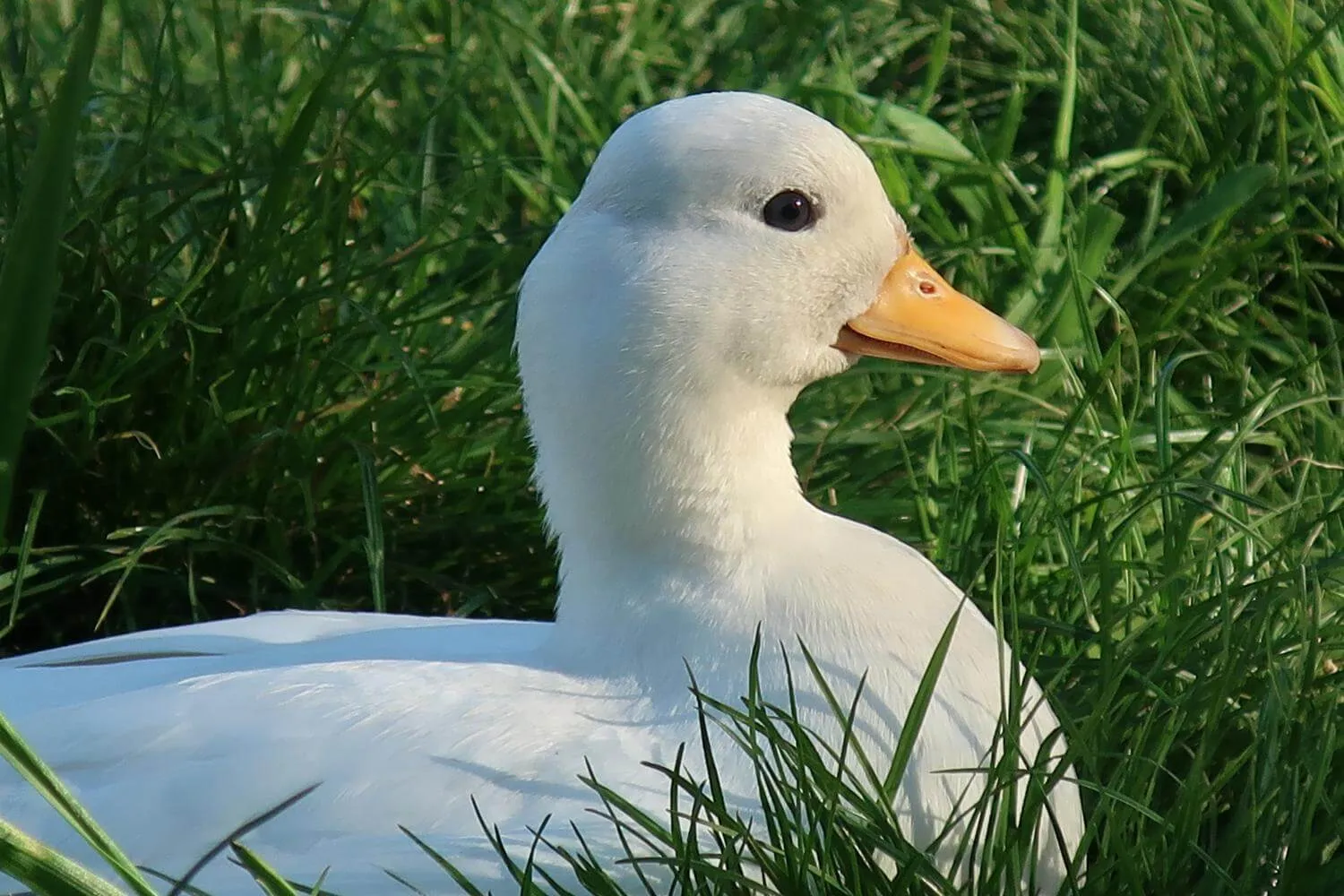 Further Reading
Leave a comment
Your email address will not be published.
Please provide a name.
Please leave this blank
Please do not change this field