The Cayuga is almost unmistakable, with its solid black bills and feet, and solid black feathers that are a beautiful luminescent green in bright light. According to the American Livestock Breeds Conservancy, they are classified as "Threatened," although they are growing in popularity rapidly. They're a dual-purpose breed, being well-suited for both meat and egg production, and are also used for ornamental purposes. Males weigh about 8 pounds and females about 7. They aren't as popular as the Pekin for meat because black pinfeathers on white skin doesn't look as savory as white feathers on white skin (it is nearly impossible to remove all the pinfeathers during butchering), but their meat is otherwise considered high quality and tasty with a good, strong beefy flavor.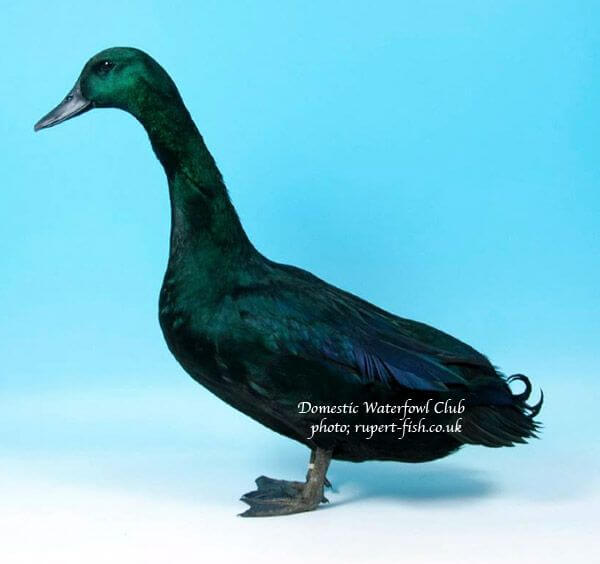 They lay 100-150 eggs a year. Interestingly, their eggs are black during the early part of the season, but gradually fade to white over the course of the year.
Cayugas are very hardy, docile, fairly quiet, and are extremely likely to go broody and be a good mother. Another unique feature of the Cayuga is that they gradually become white. Every year that passes, they gain more and more white feathers, until eventually they're almost pure white.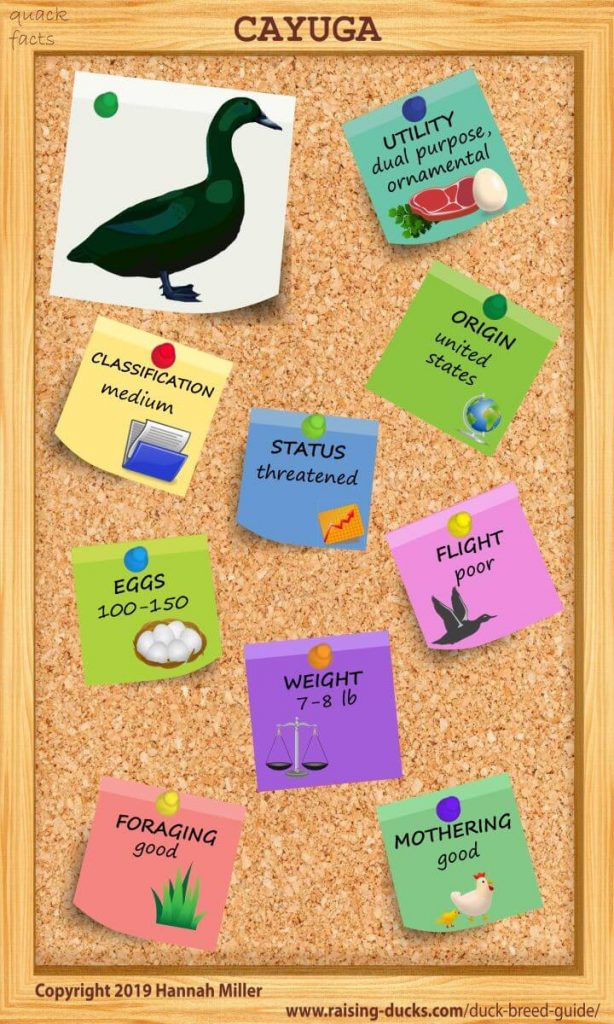 PHOTO AND VIDEO GALLERY