The Saxony duck is a heavy dual-purpose duck breed that is considered one of the most beautiful breeds. Its status is threatened.
They are marked similarly to the Rouen Clair, except that the coloring of a Rouen Clair is termed "Light Mallard," whereas the Saxony has blue dilution genes and is called "Apricot Light Mallard," which is unique to the Saxony. No other duck breed is colored like them.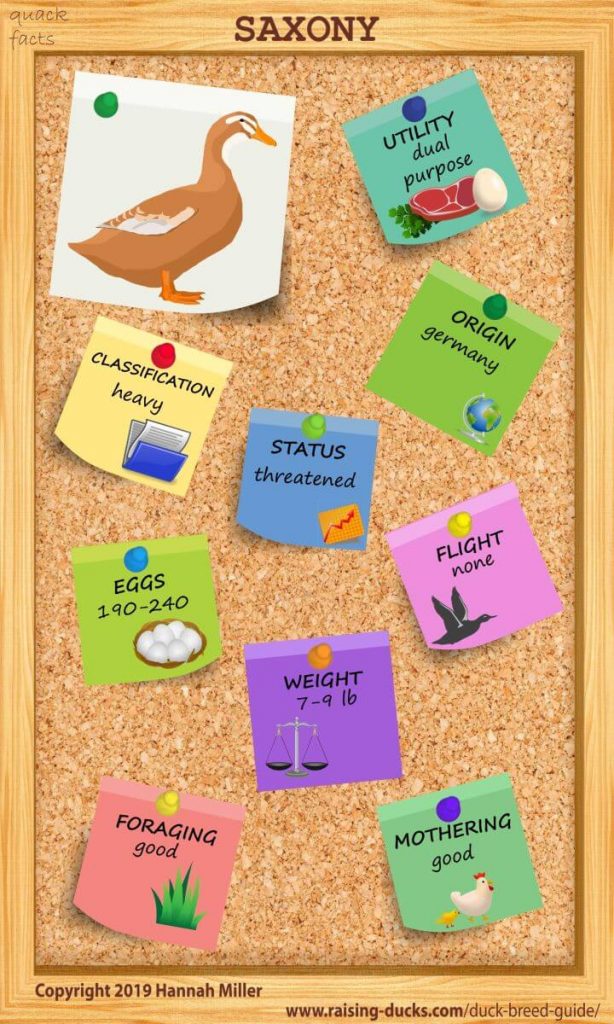 Drakes have a silver or blue-gray colored head, back, and wing markings, rust-colored chest, cream belly and sides, and white neck ring.
Ducks are a beautiful rich buff color, with two creamy white stripes on the face and white marks on the chest and wingtips. They usually have orange feet and bill.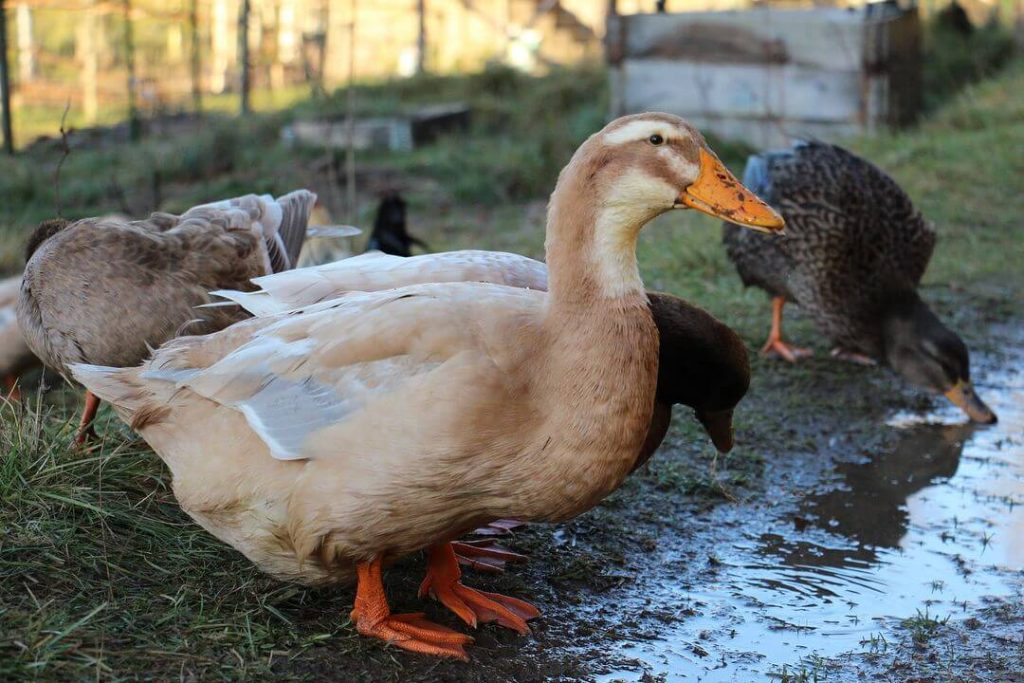 These ducks weigh 7-9 lb (3-4 kg) and lay about 190-240 eggs a year, so they're excellent for either meat or eggs.
They don't fly, are good foragers, and tend to be good broodies and mothers.
Overall, they're a wonderful, beautiful breed that really deserves more attention and popularity in the poultry world.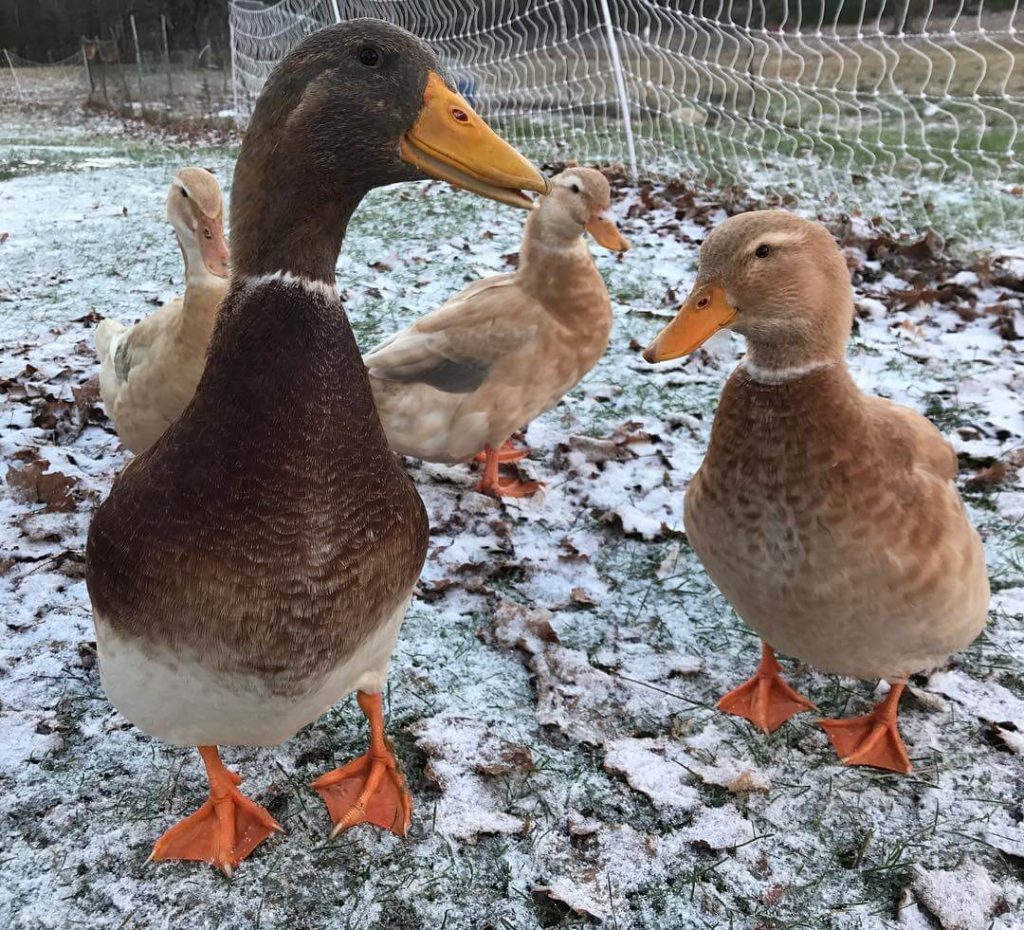 History
The Saxony was developed in 1930 in Germany by Albert Franz from Rouens, German Pekins, and Blue Pomeranians. They were recognized as a breed by 1957 and have since garnered some popularity, but they remain relatively rare.
PHOTO AND VIDEO GALLERY
A good overview of the Saxony duck breed: