The Silver Bantam is a rare ornamental/exhibition bantam breed of duck. They are mostly kept as a pet, or for exhibition.
Females have a buff-colored "hood" on their head and males have an iridescent green hood when in nuptial plumage (during breeding season) and a black hood when in eclipse plumage.
The bill color of the Silver Bantam is sex-linked: by eight weeks of age, the sex of the ducklings can be discerned by their bill color. Drakes will have olive green bills, and ducks will have dark slate grey bills.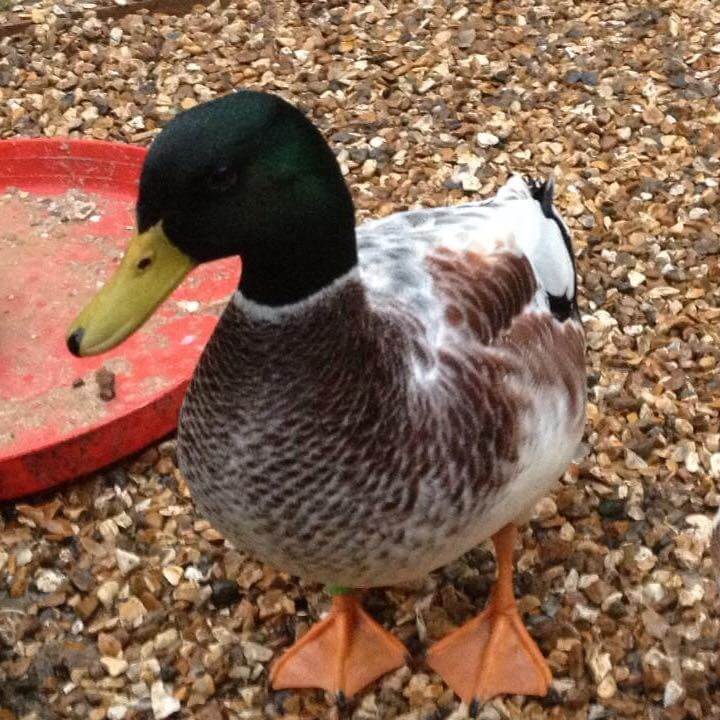 The Silver Bantam is a tiny duck, with ducks weighing 1.75 lb (0.8 kg) and drakes weighing 2 lb (0.9 kg).
They fly well and lay 60-160 eggs a year.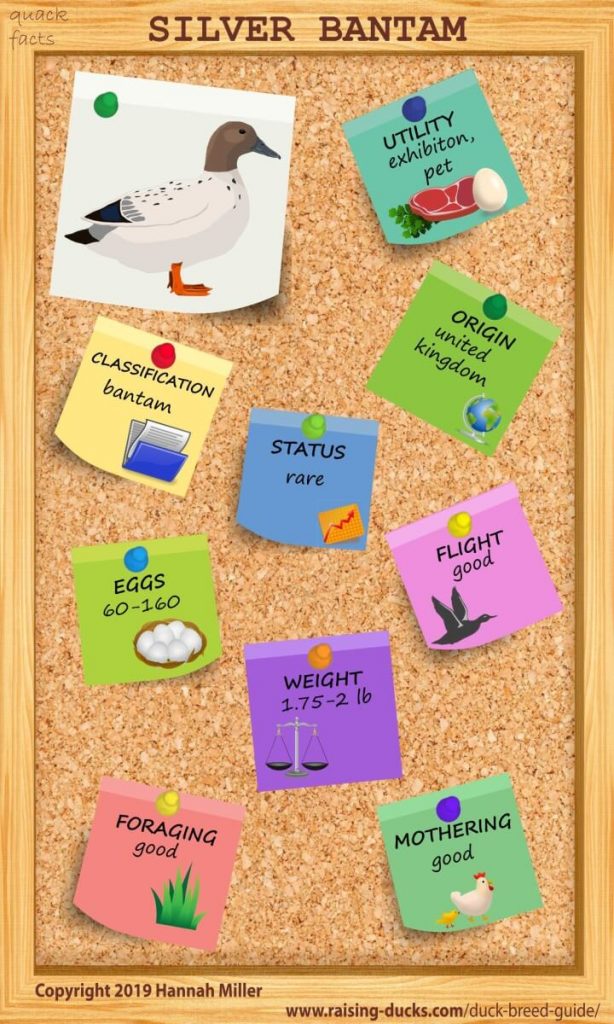 History
They were created shortly after World War II, in Suffolk, U.K., when Reginald Appleyard crossed a small Khaki Campbell with a White Call. At first, they were called the Miniature Appleyard, even though they resembled the Abacot Ranger rather than the Silver Appleyard.
Later, Tom Bartlett created a new bantam version of the Silver Appleyard that was colored the same as its larger counterpart, and thus the newer duck was named the Silver Appleyard Miniature, and the old one was renamed the Silver Bantam.
The Silver Appleyard Miniature has become popular, while the Silver Bantam lags in the dust.
GALLERY